If you are a Pasadena business owner, finding the right CPA can be intimidating. After all, trusting someone with your financials is no small task. There is no shortage of options of CPA firms in and around Pasadena, California. How are you supposed to know which is best for your business? Here are 5 steps to finding the right CPA firm for your business:
Step 1: Determine Your Need for Hiring a CPA and Establish Goals
Not all tax professionals are created equal, some are better suited for certain tasks than others. This means you need to determine what you expect your CPA to accomplish for you. Some examples could be:
Filing taxes
Managing payroll for your business
Assisting with an IRS Audit
Assisting with Retirement and Estate Planning
Incorporating your business
Once you have identified your need, you need to set realistic goals. Are you looking to minimize your liability come tax time? Retire by the time you are 40? Streamline your payroll process? Once you have established your goals you are ready to start your search for the right Certified Public Accountant (CPA) or Enrolled Agent. Not sure which type of certified tax professional is best for you? Compare Enrolled Agents and CPAs here.
Step 2: Get Recommendations from Family, Friends, and Other Business Owners
Personal recommendations from the people you trust are extremely valuable. Your family or friends might have a great accountant that they recommend. It could be that the CPA firm they use would work well for your needs. However, keep in mind that their objectives might be different than yours. That is why it is even more meaningful to ask other Pasadena business owners who they recommend as a tax professional. If you are looking for an accounting firm to streamline your payroll, ask other local business owners who they decided to use to manage theirs. Make note of accounting firms they disliked as much as the ones they did like.
Step 3: Do Your Own Research on CPA Firms in Pasadena
Now that you have reached out for recommendations it is time to start doing your own research. A simple Google search can give you a list of Pasadena CPA firms and tax professionals. Make note of the ones that offer the services you are looking for and add them to your list.
Once you have a good list it is time to dig deeper into each firm on your list. Thanks to the power of the internet in a matter of minutes you can check out a tax firm's website, research their services offered, read testimonials and reviews, and view their social media pages. Here are a few things to look for during your search:
A professional website that accurately explains who they are and what they offer
Positive testimonials and reviews from a variety of sources
Awards, Certifications, or Accreditations
Employee Bios including educational background and years of experience
A firm that does not include all or a majority of these items is either not yet established, or not experienced enough. Either way, you should cut them out of your list until you have 3 or 4 accountants remaining.
Step 4: Meet Your Final CPA Firms
Once you have a list of your top CPA firms in Pasadena, it is time to set up an interview. Most firms should offer a free initial consultation where you can evaluate them in person. Have some questions ready to go for this meeting. Some suggestions include:
How many years of experience do they have?
How many similar situations have they handled?
What associations do they belong to?
Can they achieve your goals? If so how quickly?
Can they supply references?
What is their pricing structure?
What is their normal process for achieving your goals?
How do they prefer to communicate? And how easy are they to get in touch with?
Step 5: Hire Your Top CPA Firm
After you have met with each of the firms, it is time to choose a winner! Call up the CPA firm you selected and schedule your first official appointment. Make sure to ask what paperwork you will need to bring, and how long they expect the meeting to last. Sometimes these meetings can take a while!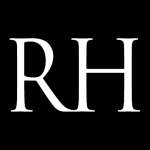 This might sound like a lot of work, but keep in mind the CPA firm or tax professional you hire can have a significant impact on your business. It is best to take your time and make an informed decision. Doing so will pay off big time in the long run. Ready to start your search? View our tax and accounting services, and see why many Pasadena business owners choose to make the short trip to Robert Hall & Associates!