When: Wednesday, March 3rd 2021
Webinar: 3:00pm – 4:00pm
It doesn't matter how much money the government prints in an attempt to keep the economy afloat. The reality is that the stage was already set for shifts in multifamily marketplace and in money PRIOR to COVID-19. The pandemic may have just sped things up.
This is because the population is aging and Baby Boomers are downsizing to more affordable and accessible solutions. 17% of all Baby Boomers, defined here as those ages 55 to 73, have less than $5,000 in retirement savings. Even scarier, only 16% of the overall population has in excess of $100,000 saved for retirement.
But where are people living and why does it matter? RentCafé indicates the share of renters makes up 34% of America's general population and on a national level, since 2010, the number of renters has increased two times faster than the number of homeowners, climbing by 9.1% and 4.3%, respectively. There are more renters now than ever since 1965.
Nearly 12 million renters owed an average of $5,850 in back rent and utilities by January. In November 2020, 9 million renters said they were behind on rent, according to a Census Bureau survey.
What does this mean? Simply, opportunity.
Will you be ready for the opportunity of the next multifamily wave? In the next Multifamily WarRoom webinar series, Jillian and Charlie (read more about them below) will discuss the shifts ahead and how you can take advantage of them.
In this free webinar, you will learn:
How should you evaluate the markets based on the changing trends we see today?
Is my market the right market to be in over the next ten years?
What types of apartments will my customers be looking for by 2025 and how do I position my business for these changes
& Much More!

Meet The Speakers: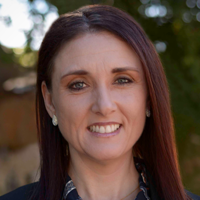 Jillian Sidoti
@Multifamily WarRoom
Jillian Sidoti is an attorney, speaker, entrepreneur, mama, and former college professor. Forever focused on finding the best and least challenging path for entrepreneurs to find funding for their deals, Jillian has written equity and debt offerings for all kinds of industries including real estate, biotech, film, software, alcoholic beverage, cannabis, and green tech. Jillian's client list includes Grant Cardone, Than Merrill of AE's Flip this House, Tarek El Moussa of Flip or Flop, David Gross (Nipsey Hussle), Bigger Pockets, Insitu Biologics, and Biolife4D.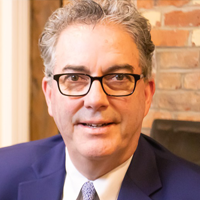 Charles Dobens
@Multifamily WarRoom
Charles Dobens is a multifamily investor, attorney, and mentor to multifamily investors all around the country. Charles is principal at Dobens Law and founder of the Multifamily Investing Academy. In September 2020, Charles and Securities Attorney Jillian Sidoti launched the Multifamily WarRoom.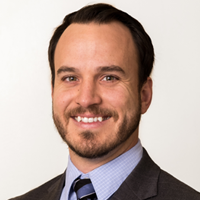 Mike DiLisio
Business Development Manager @Robert Hall & Associates
Mike DiLisio serves as the feet on the street for Robert Hall & Associates, a leading tax firm in Los Angeles. Making and identifying connections to help real estate investors build a tax strategy to help keep more of their hard earned money. As the Business Development Manager, Mike also handles all business community outreach which include workshops and webinars and other educational initiatives.