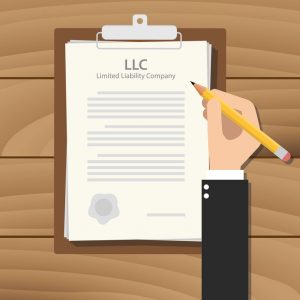 Considering filing a Limited Liability Company? There are many benefits to incorporating your business into entities like an LLC, C Corp and S Corp.
A Limited Liability Company, or LLC, is a popular choice amongst many new California small business owners. The filing process can be tricky for first timers, so we've broken down the LLC basics and a few professional tips for filing your LLC successfully.
What is a Limited Liability Company?
A Limited Liability Company (LLC) is a flow-through type of business entity that provides business owners with personal liability protection. Like an S corporation, business income and expenses are reported on the LLC owner's personal tax return.
LLC are a good corporate structure for you if your business owns real estate, you're looking for a simplified business structure, and you anticipate business losses for at least two years.
Learn more about the different benefits of LLC, S Corps, and C Corps here.
Tips for Filing for an LLC in California
The following filing tips are designed to help you satisfy State of California filing requirements and get your LLC started off on the right foot!
Choose a Responsible Registered Agent
All California LLCs are required by the state to nominate an Agent for Service of Process, or "registered agent," to send and receive legal papers on behalf of your LLC.
You or another member of your company can serve as the registered agent for your LLC. If you choose the latter option in order to save a few dollars, make sure you select an individual in your company who is prompt and orderly. Many LLC filings must be completed by a specific due date, therefore designating the registered agent role to a lackadaisical employee could lead to serious consequences for your business.
Comply With & Pay California Tax Obligations
Like all business entities, LLCs have their own set of tax rules and regulations under California Law.
Some of these state laws include paying an annual minimum franchise tax, getting an EIN number if your LLC has more than one member, paying additional taxes if your LLC income is over certain levels, and obtaining local and state business licenses depending on the type of business your LLC does.
These tax laws can be tricky for business owners to keep track of especially with their busy day-to-day business obligations, so many LLCs hire a trusted tax professional to make sure they are complying with all of the State of California's laws.
Need Help with the LLC Filing Process?
Do you need help filling out a specific form? Not sure if a Limited Liability Company is the right entity for your business?
At Robert Hall & Associates, our enrolled agents are here to help! We have over 48 years experience helping California business owners.
Starting a business can be a risky adventure, consult with a tax expert to make sure you're starting off on the right foot. We'll take a examine your business's assets and financial situation and determine if a Limited Liability Company is right for you.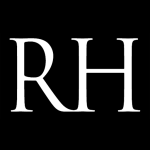 Are you seeking guidance for forming your new LLC and planning for future taxes? Call us today at (818) 242-4888 or schedule your free 30-minute consult now. Robert Hall & Associates is a leading corporate and business tax preparer and consultant serving Glendale, Burbank, Pasadena and the Greater Los Angeles area. Our team of enrolled agents can guide you through the business formation process and advise you on how to prepare for upcoming filings.